Junrong Xia
I have more than 20 years of laboratory experience within the HMS community (1993-2004 with Dr. Michael Carroll; 2004-2011 with Dr. Klaus Rajewsky). In 2012, I started working with Dr. Anderson. My research skills and interests include genotyping mice with PCR and flow cytometry, Southern blot screening of recombinant embryonic stem cells, and isolating immune cells from tumor tissue. My personal interests include cooking with my husband and daughter, catching up with family over social media, and traveling.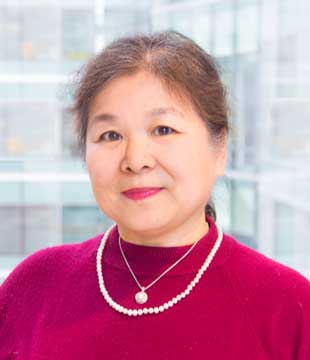 Nandini Acharya, Ph.D.
I was born and raised in the beautiful hills of Darjeeling, India and graduated from Calcutta University, India with B.S and M.S degrees in Microbiology. I was lured to the world of Immunology while I was working as a summer student in the laboratory of Dr. Anju Katyal in Delhi University, India. I then joined the laboratory of Dr. Pramod K. Srivastava at the University of Connecticut as a Ph. D. student to further pursue my interest in Immunology. I worked on the role of VR1, the pain receptor, in controlling immune responses in the gut. We discovered that a lipid molecule called anandamide, the endogenous ligand of VR1, plays an important role in the regulation of immune homeostasis in the gut by profoundly influencing a discreet population of macrophages. I joined the laboratory of Dr. Ana Anderson as a postdoctoral fellow in July 2015. I am interested in studying the role of co-inhibitory molecules like Tim3 and also of trace elements like Zinc in controlling several aspects of the innate and adaptive immune response in cancer.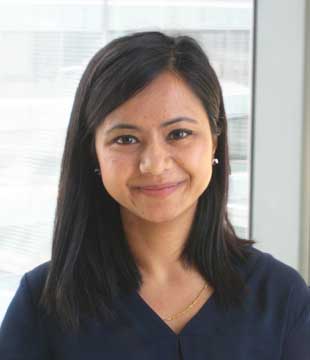 Huiyuan Zhang, B.S.
I was born and raised in Yantai, a city near the east coast of China. I got my undergraduate degree from China Agricultural University, where I had the good fortune to work with Dr. Bin Wang on biomarkers for the prediction and stratification of human type 1 diabetes. Later research experience at Dr. Wanli Liu's lab at Tsinghua University further boosted my interest in Immunolgy and encouraged me to further pursue a PhD in this field. I currently am a graduate student in the Immunology program at Harvard University. In the fall of 2014, I joined Dr. Kuchroo's laboratory as a graduate student and am co-mentored by Dr. Anderson. I have a keen interest in how dysfunction and dysregulation of T cells contribute to diseases such as autoimmunity and cancer, specifically with a focus on regulatory T cells.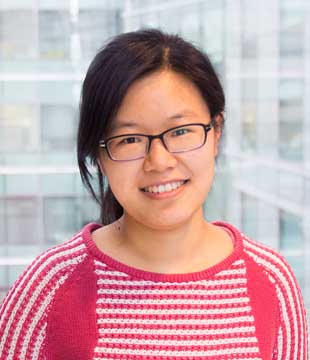 Davide Mangani, PhD
I was born in the unique city of Naples, where several ancient cultures melted together throughout the centuries. The first real experience that sparked my passion in scientific research was in Prof. Antonio Giordano's lab at Temple University. During my BSc and MSc at the University of Naples Federico II, I joined Prof. Gerolama Condorelli's lab where I studied the molecular pathways driving neoplastic transformation and resistance to conventional cancer therapies.
I then joined the cancer biology PhD program in Zürich and worked in the lab of Prof Michael Weller. My research activity focused on exploring therapeutic approaches aimed at targeting the tumor vascular network and fostering the immune-mediated recognition and destruction of tumor cells in primary brain tumors.
In time, I have grown to love the immune system and its pervasive role in human health and disease. I am bewitched by the complexity of the immune system and its ability to modulate homeostatic processes, interact with environmental cues and human microbiota, and play a key function in cancer and autoimmunity.
Joining the Anderson Lab as a postdoc gives me a unique opportunity to dissect the molecular and cellular mechanisms underlying the immune system's involvement in pathophysiology and gain crucial insights which can help us identifying new effective therapeutic approaches.
In my free time, I deeply love playing basketball and experiencing the majestic and untouched beauty of the mountains.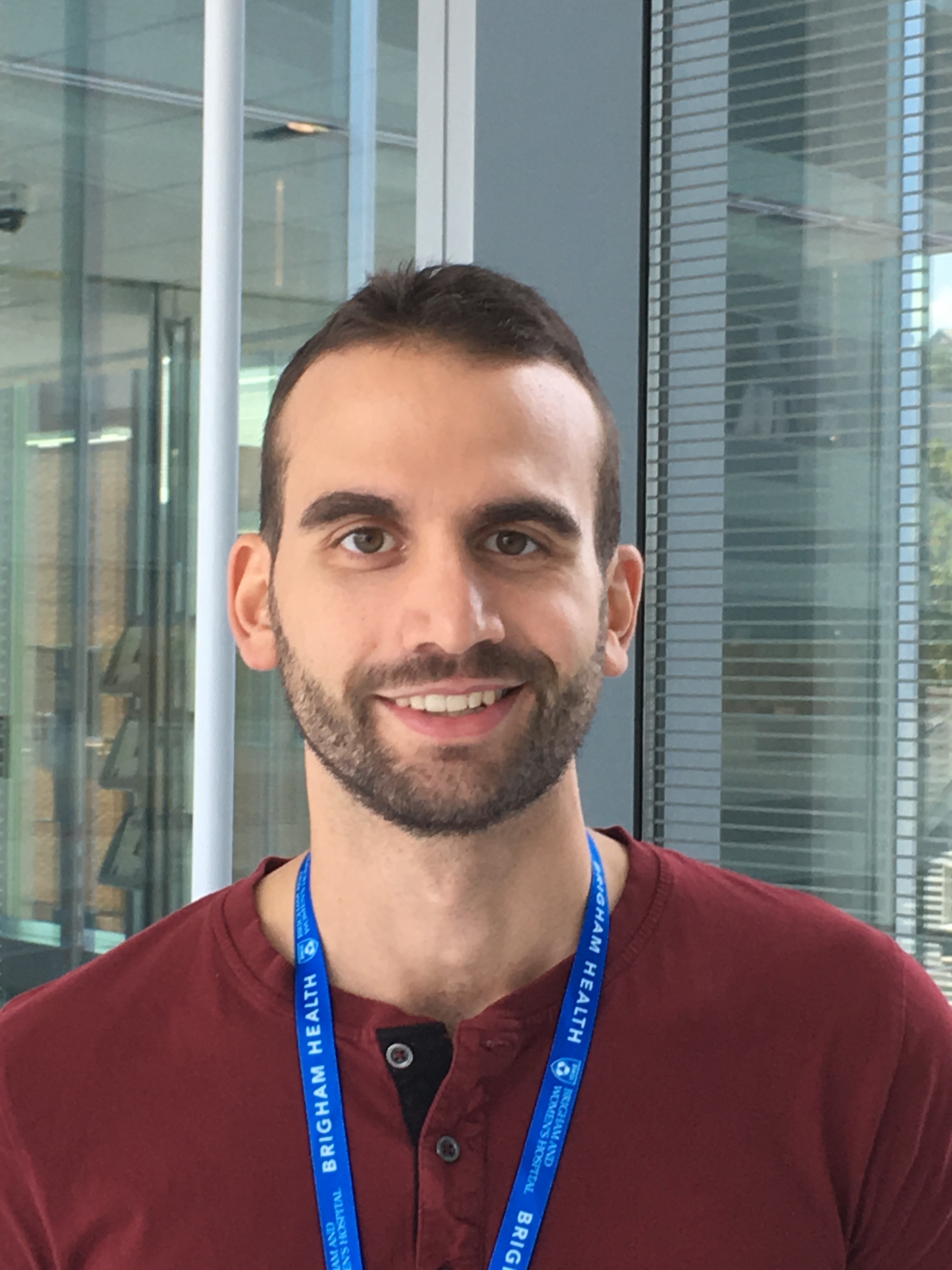 Giulia Escobar, Ph.D.
My home town is Milan, the European capital of fashion and design, where I obtained my degree in Medical Cellular and Molecular Biotechnology from Vita-Salute San Raffaele University. Over the years, I have become fascinated by the study of the tumor microenvironment and the development of approaches to unleash the power of the immune system against tumors. During my doctoral training in Prof. Luigi Naldini's lab at the San Raffaele-Telethon Institute for Gene Therapy, I developed new strategies to target immuno-stimulating genes into tumors by exploiting genetically engineered tumor-infiltrating monocytes as smart cellular vehicles for delivering therapeutic drugs.
In time, I became intrigued by the potential of our immune system to attack and eliminate tumors similarly as it does for invading pathogens and became interested in studying the biology underneath the dynamic equilibrium between tumors, non-neoplastic cells, and the immune system.
Joining the laboratory of Ana Anderson gives me the possibility to study the mechanisms by which co-inhibitory receptors induce dysfunctional states in CD8 T cells and shape the immunosuppressive tumor microenvironment by employing cutting-edge technologies such as Niche-seq, tumor imaging, single-cell transcriptomics and ad hoc transgenic mouse models. I believe these studies will contribute to define novel therapeutic approaches to improve current immunotherapies and to develop novel strategies to enhance the anti-tumor capacity of effector T cells.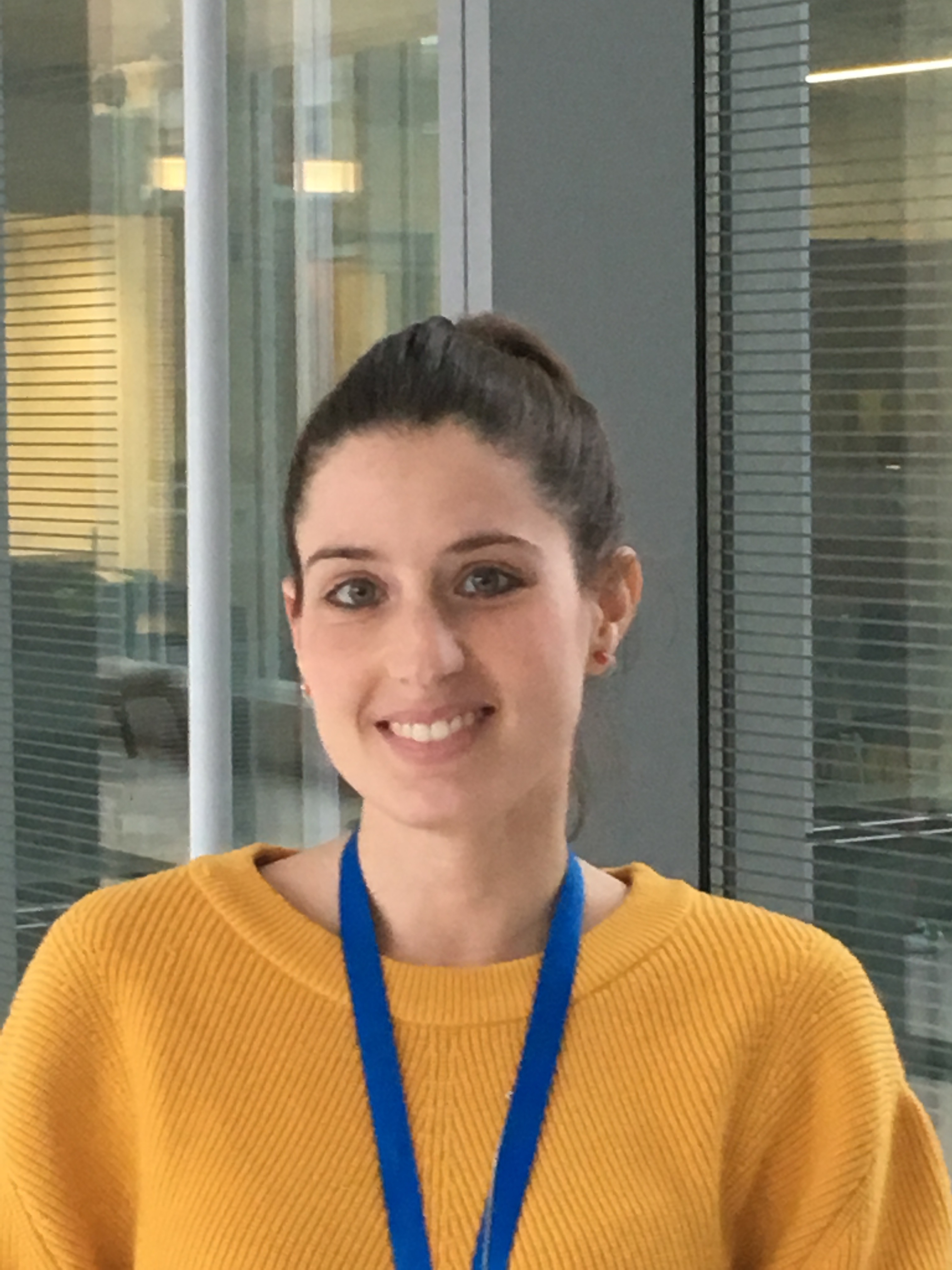 Katherine Tooley, B.S.
I was born and raised in Upstate New York, where I acquired my love for maple syrup and quaint Adirondack towns. I attended Boston University from 2010 to 2014, where I completed an honors senior thesis with Dr. Trevor Siggers on the DNA binding specificities of the Glucocorticoid Receptor. After graduating, I worked as a research technician in the lab of Dr. Steven McCarroll in the Harvard Medical School Genetics Department. There, I worked on untangling the human genetics of Complement Component C4 and how its genetic polymorphism within the population can lead to an increased risk of developing schizophrenia. While my love for genetics will never die, this project opened my eyes to the far-reaching influences of the immune system. In this case, immunological molecules are contributing to synaptic pruning in the brain, and this sparked my passion to study immunology. I joined the Harvard Immunology PhD program in September of 2016, and joined the Anderson lab in December 2017. I am excited to further elucidate the mechanisms behind immune suppression in the tumor microenvironment, and contribute to the fast-paced and exciting research within the cancer immunology field.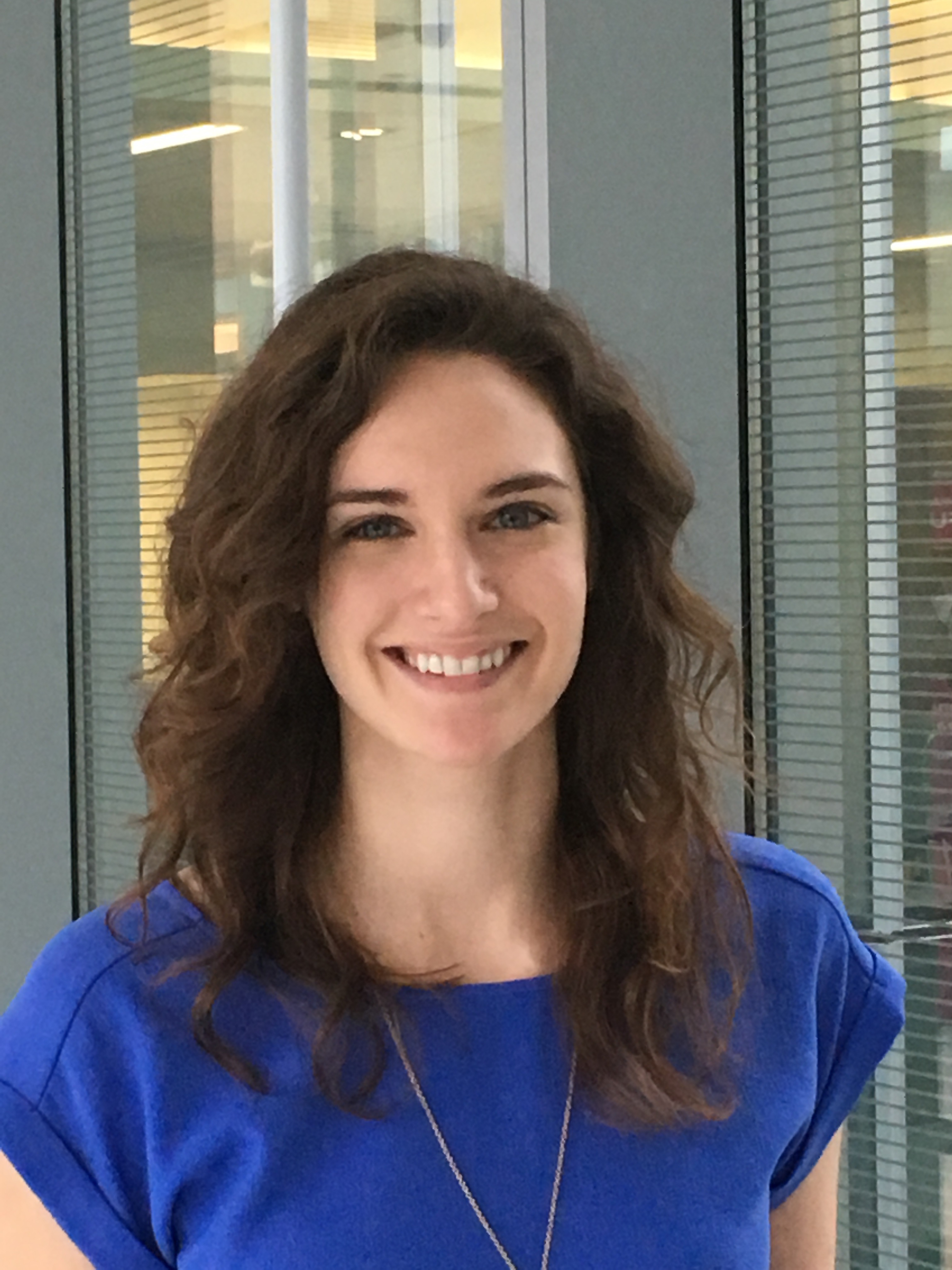 Natanael Hazel
I am from the beautiful, diverse city of Rotterdam, the Netherlands, which remains my hometown today. I obtained my BSc degree in Bio-Pharmaceutical Sciences (BPS) at Leiden University, with a research project at the division of Drug Discovery & Targeting at the Leiden Academic Centre of Drug Research (LACDR) investigating the effects of cholesterol on the skin surface lipid composition under the supervision of Renata Martins Cardoso, PhD. My goal to pursue a career in research was sparked during these BSc years. Thus, I started the BPS MSc program, also at Leiden University, aiming to improve my research skills and discover a fitting field of research to continue in. This journey started with a 9-month research project at the division of Drug Discovery & Safety supervised by Bas ter Braak, PhD, focusing on the generation of hiPSC-based drug-induced liver injury reporter cell lines with CRISPR-Cas9.
Even though I enjoyed working on this project a lot, I did not feel like I was at the right place yet. Through my studies and the fast-paced developments in recent years, I acquired a fascination for (the modification of) genetics and the complexity of the immune system. Therefore, I am very excited to join the Ana C. Anderson lab to investigating the mechanisms underlying co-inhibitory receptor therapy under the supervision of Giulia Escobar, PhD. Through my research I aim to contribute to the quickly developing and exciting research in the Immuno-Oncology field and thus deepen my knowledge and skills for a next step in my academic career.
In my free time I like to read a variety of books, watch and play sports, and discover different cultures and countries through travel.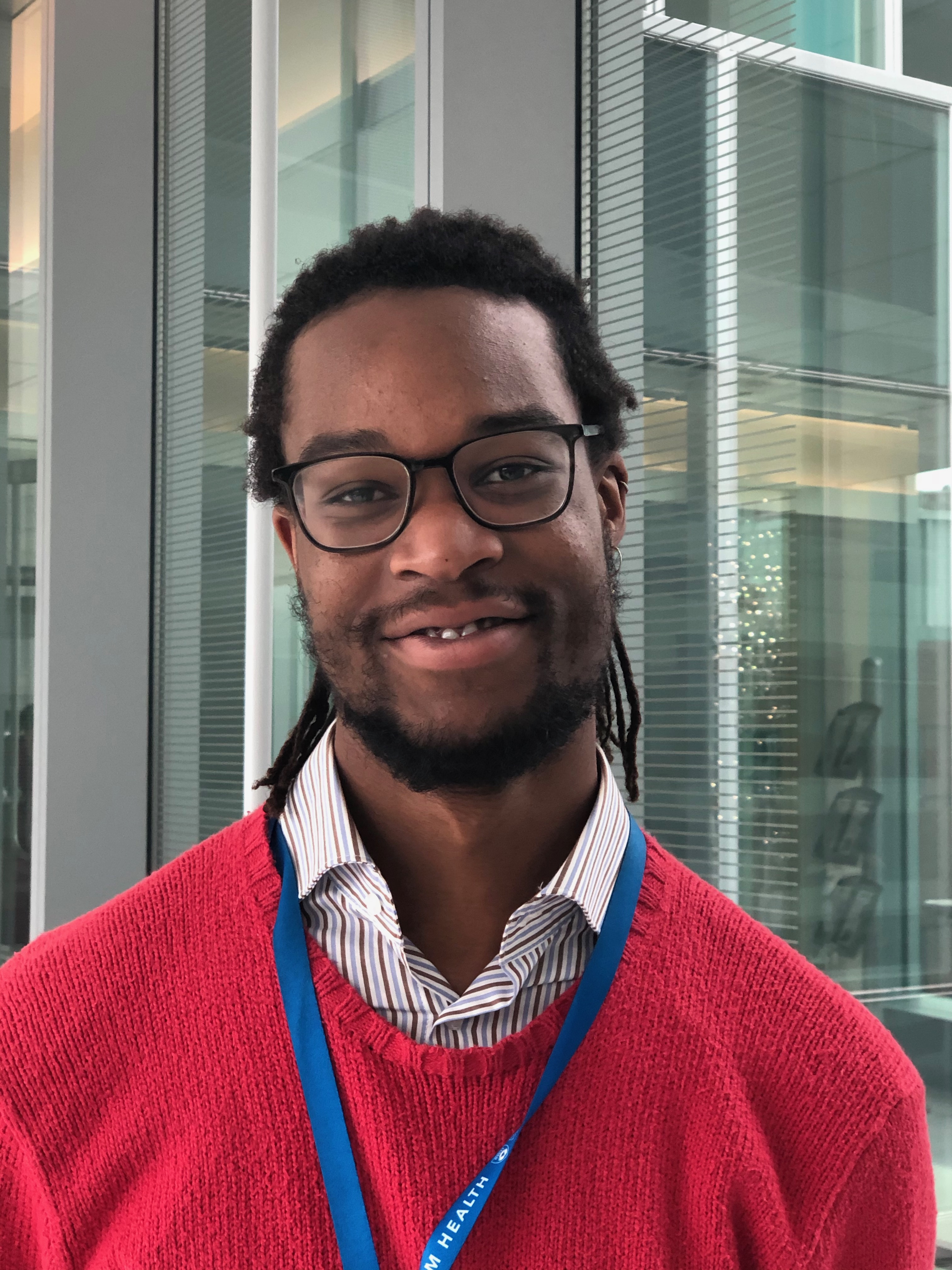 Gitanjali Dandekar
I am originally from Hopkinton Massachusetts, which is home to the starting line of the Boston Marathon. I graduated from UMass Amherst in 2018 with dual bachelor's degrees in Biology & Neuroscience where I first became interested in research. I got my Master's degree in Microbiology through the Applied Molecular Biotechnology program from UMass Amherst in 2019. My research project focused on molecular cloning and bacterial protein expression. I recently joined the Anderson lab and am excited to further expand my research skills and learn about cancer immunity, especially the role played by immune checkpoint receptors.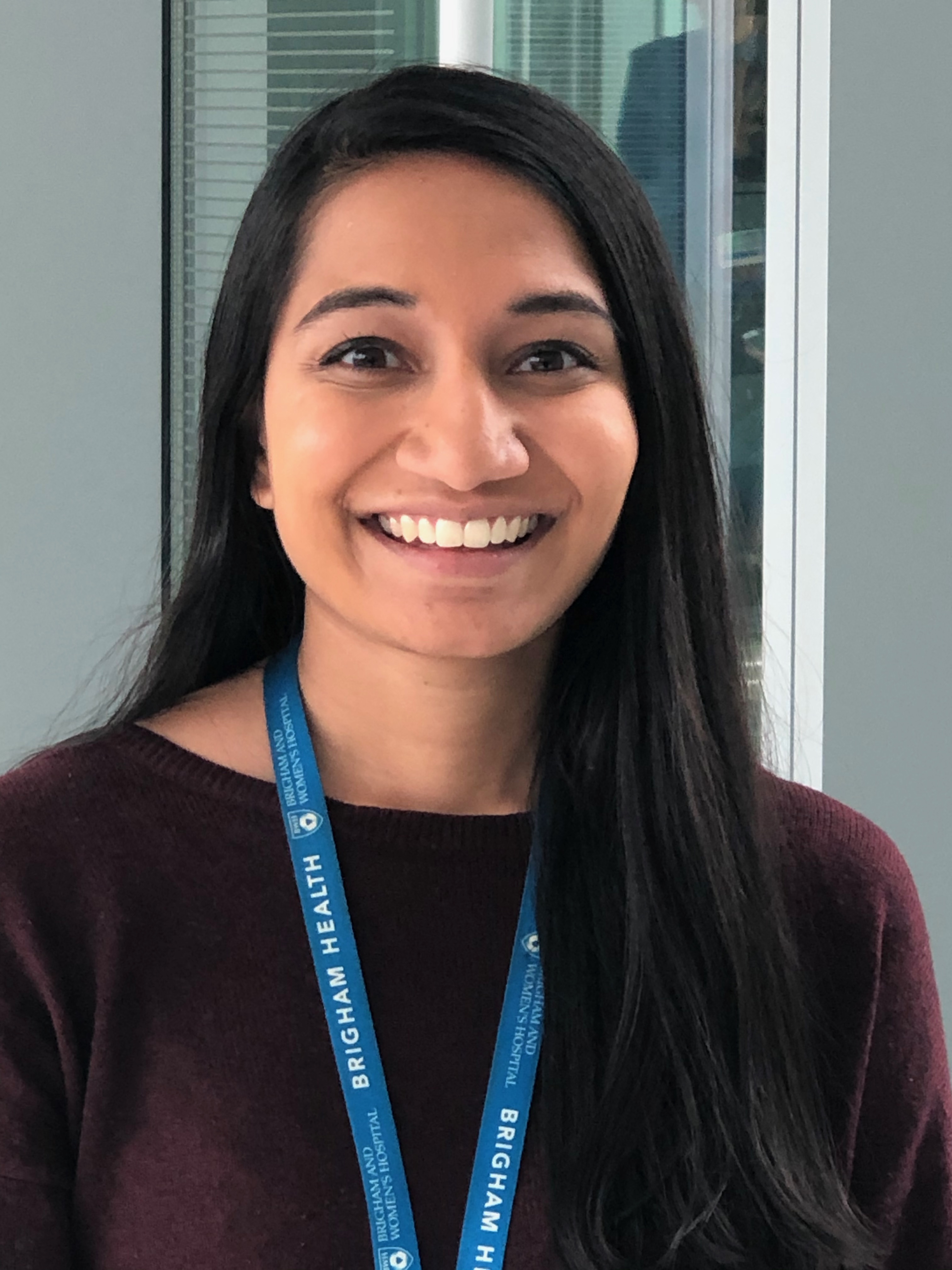 Dandan Yang, Ph.D.
I was born and raised in Changsha city, located in southern China. I got my B.S degree in Life Science at Wuhan University in China, where I was first exposed to bioresearch in the areas of Molecular Biology, Microbiology and Structural Biology. After graduating with a B.S degree in 2013, I joined in Tsinghua University in China, as a Ph.D student, where I worked on the function of Bcl10 in innate and adaptive immune response. I got my Ph.D degree in 2019 under the supervision of Dr. Xin Lin at the Institute for Immunology. During my Ph.D training, I become very interested in the immune system and it's implications in human diseases. I recently joined the laboratory of Dr. Ana C Anderson as a postdoctoral fellow. Here I am working on very interesting projects focusing on understanding the mechanisms of steroid hormone regulation of immune responses in autoimmunity and cancer.